Using Virtual CloneDrive
Most of the installation files for Esri software delivered to Kansas State University comes in ".iso" image format, an archived file of an image disk. To access and use these image files, download and run the freeware program Virtual CloneDrive.
Virtual CloneDrive - http://www.slysoft.com/en/virtual-clonedrive.html
Virtual CloneDrive works and behaves just like a physical CD/DVD drive, however it exists only "virtually". Rather than burning a .iso file to a disk it can be mounted onto a virtual drive from your hard-disk or from a network drive and used in the same manner as inserting a physical disk into a normal CD/DVD drive.
Virtual CloneDrive Installation Instructions
After downloading and running the Virtual CloneDrive installation executable file, you will be prompted for a license agreement. Select "I Agree".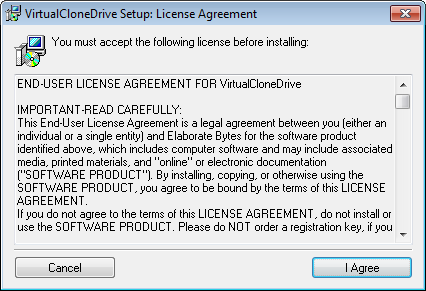 Select "Next >"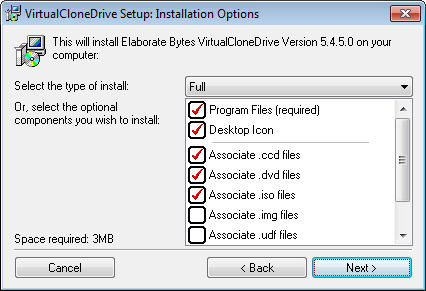 Select "Install"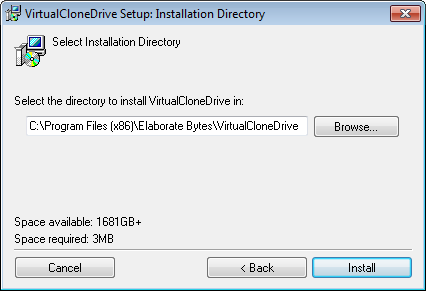 Select "Install"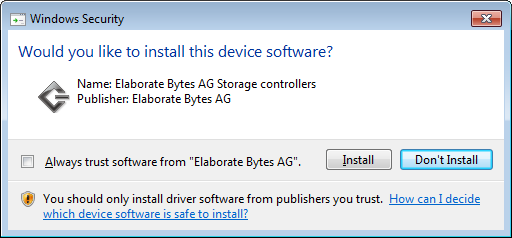 Select "Close"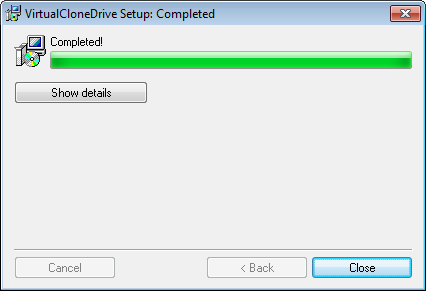 Download an .iso image file to your computer. Right click on the file and select "Mount (Virtual CloneDrive #:)". In a few seconds you may access the virtual DVD drive at the drive letter specified by "#:".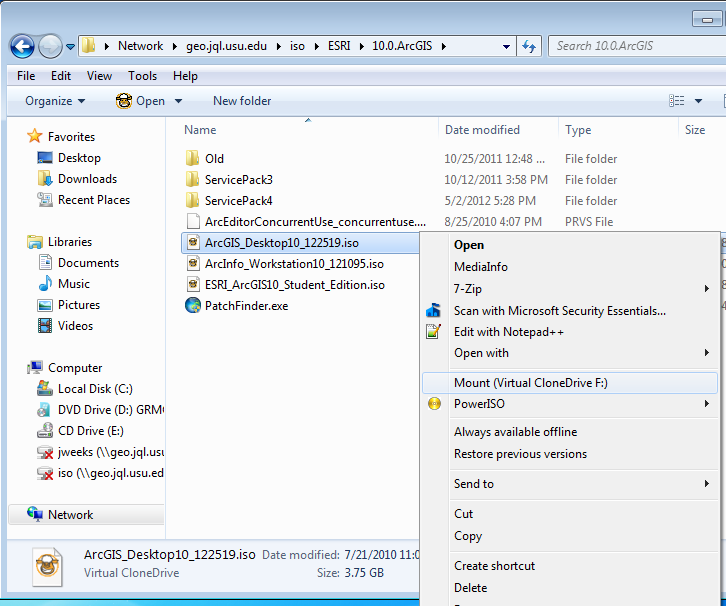 Install the software as you normally would using a physical DVD. When you are done with the virtual DVD player, right click on the virtual DVD drive and select (VCD …filename.iso) -> Unmount.